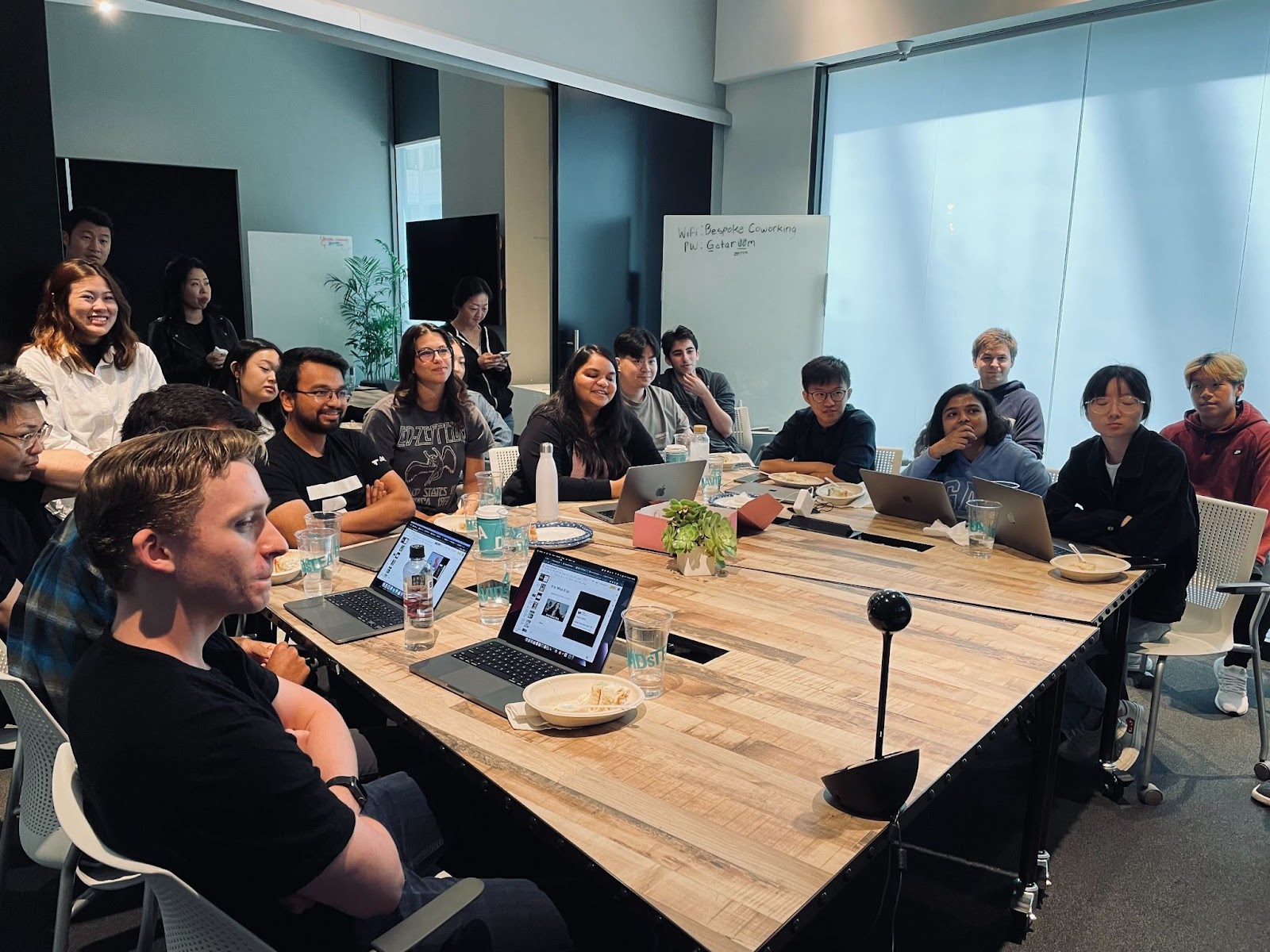 Breaking into tech is not as easy as Tiktok influencers make it seem to be. On top of that, being a product manager intern in the growing tech industry is like opening a mystery box you weren't expecting. How much experience does a product manager intern even have? What do product manager interns do? Can they do much in such a short amount of time?
This summer, I had the opportunity to break into the industry at an upcoming ad-tech start up, Tatari, as their first mystery box - a product management intern. Not only was I able to solve product management intern mysteries, I was also able to observe many strong product managers, their teams and why product managers are the key to success for any company.
Coming from the University of Waterloo, studying Science and Business, and enduring Waterloo's co-op process of rounds of interviews and rejections, I stumbled across a company called Tatari on Linkedin. Prior to applying, I knew that I wanted to work in an unfamiliar industry, and in the United States, as I am Canadian. Tatari checked off these two components, however, what really intrigued me was the culture here at Tatari. Although most companies highlight their culture and benefits as to why you should work there, Tatari's culture is personable, and your interview process will not feel like you're talking to a robot.
Aside from me traveling across North America, meeting new interns and eating the snacks at the office, at Tatari, I worked as a PM on the Campaign Manager with the Media Buying Planning Team. The Campaign Manager is a tool/platform that allows media buyers to successfully manage, buy and schedule creatives on streaming platforms or linear tv. To be more precise, I worked with engineers and designers on a new feature for the Campaign Manager, which allows users to preemptively schedule assets to air on linear tv, and was able to launch this close to the end of my term.
While working on this feature and diving into the product management space, I was able to learn more about how product managers utilize their minimal time and why they are known as the "what" in problem solving.
1. Communication is key
Whether it's taking some time for a release to be pushed, or you're conducting user interviews, communication is always key. We hear this all the time, in our personal relationships, work, and school, however I believe strong product managers take this to another level. Communication does not only mean letting each other know when things are going well or not, it is what connects teams together. I found that successful product managers with good communication boost team morale, engagement, productivity, and satisfaction in their teams. Effective workplace communication ultimately contributes to improved performance for individuals, teams, and organizations.
At Tatari, I was able to practice this skill myself, while conducting user interviews and communicating through the design and development of my intern project. Actually, conducting user interviews was a significant portion of my summer internship. These calls ranged from validation to discovery to simple requests for feedback on current features. I found that understanding what our users' pain points were, and allowing them to freely speak without the interview being tightly structured was a crucial aspect of communication. By leading with curiosity, users were able to express themselves, while I was able to retain information in a more conversational and casual way. The information would then be transcribed to designers and engineers for them to understand what changes need to be made in order to prioritize user needs. At Tatari, this was something I admired, as this technique allowed all teams to be more connected, and granted seamless communication across departments and levels.
2. Prioritization, including yourself
Product managers are skilled at deciding which features to implement first. Product managers prioritize differently from one another, however I've seen that not only do the PM's at Tatari order products according to consumer demand and business objectives, they prioritize themselves and their team.
Product managers are responsible for a product or certain components of a product, and prioritize on which features the development team should create. They do this all while working with UI and UX to improve the user experience overall, and making sure the product is released to the market. Product managers must gather consumer input when the products are out for user usage, confirm their success, and iterate and modify the features as necessary to adapt to changing customer needs over time.
This can be very overwhelming for the average person, however I found that strong product managers can do it by prioritizing themselves and their team. Prioritizing is not only feature development, but taking care of oneself and allowing either yourself or others to live their lives effectively to bring the best priorities and challenges that come along the way. Oftentimes, this increases productivity and allows teams to feel more connected with each other.
As a growing product manager, I found this to be overwhelming at first, but with the guidance of my team and looking into podcasts, this skill progressed over time.
3. There's no "I" in product management
Lastly, there is truly no I in product management. Something that I have struggled with, and I am sure others in the product management space have struggled with as well, is the idea of showing value and the work we do. We look at engineers for what they built and coded, and designers for their prototypes and designs, but what do product managers have to showcase?
Product management can be defined as an organizational function that directs each phase of the lifespan of a product, from development to positioning and pricing, by placing the customer and the product first. However, from my experience here at Tatari, I've learned that while this definition is true, product managers are the 'what' and 'why' to every solution and question, and encompass the idea and vision for product features or teams.
Engineers, designers and other roles have their speciality, and product managers are the ones who bring everything together. The context piece to every solution that product managers bring together is one of the most important things an organization can utilize and what makes companies successful.
During my summer internship, I am glad that I was able to pick up on this skill early on, in order to embrace more of why product managers do what they do. Being able to successfully deliver context and meaning across various teams, and be the driving force to how things are being accomplished is how I feel is one of the true roles of a product manager.
---
Now that I have broken into ad-tech and disregarded the Tiktok influencers, I am thankful to be Tatari's first product management intern, as I now have a better understanding of the work that product managers actually do, and why this role can be a mystery box for anyone. I have enjoyed my internship here at Tatari, so much that I know once after completing my bachelors degree, I will continue to work as a product manager.